BES Racing Engines - BES / Edelbrock SC1 Heads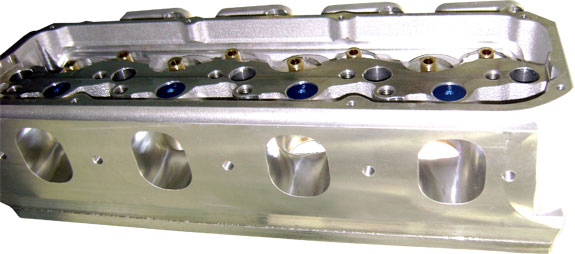 BES / Edelbrock SC1 Heads:
Price

Edelbrock's latest Ford head. For an engine that demands a big head, this is it. This head is designed to move a lot of air and fuel. Works with a big inch combo and does very well with a serious amount of nitrous.

We also have boosted combustion chambers available for this head.

We can customize these specifications and components to your application, just give us a call at 812-576-2371

Starting at $8,200

Call 812-576-2371 for details ask for Preston.
BES / Edelbrock SC1 Heads - Flow Numbers
Intake
Exhaust
.200
143
106
.300
226
160
.400
295
202
.500
354
233
.600
405
253
.700
423
265
.800
439
275
.900
448
278
1.000
457
281
Intake Valve Dia.
2.225
Exhaust Valve Dia.
1.600
Intake Port Volume
Combustion Chamber CC
From 35 - 49cc
BES does not build winning combinations based on flow numbers, but, everyone asks for them as a baseline, and that is why we are posting them. Flow numbers will vary from bench to bench.
We have many programs for a huge selection of domestic cylinder heads. If you don't see what you are looking for on the website, give us a call at (812)-576-2371.