BES Racing Engines - BES / TFS SBC 18° Heads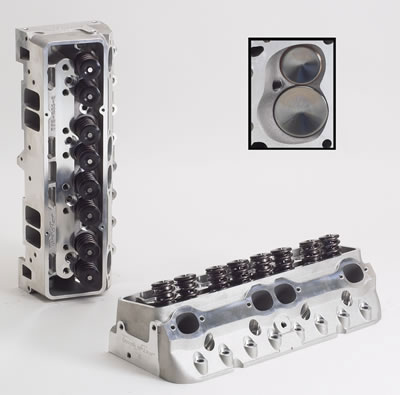 BES / TFS SBC 18° Heads:
Price

This is a great head for both drag racing and circle track. Our drag race version is designed with good power numbers that the drag racers want while our circle track version is designed for the different tracks to allow the driver to accelerate off the corners and down the stretch.

NOS soft chamber available:

$350 if heads are bare
Charges will be added if we have to disassemble your heads

Starting @ $3,950.00

Call 812-576-2371 for details.
BES / TFS SBC 18° Heads - Flow Numbers
 
Intake
Exhaust
.200
 129
 108
.300
 197
 150
.400
 258
 182
.500
 302
 208
.600
 336
 224
.700
 358
 235
.800
 364
 240
.900
 
 
1.000
 
 
Intake Valve Dia.
 2.150
Exhaust Valve Dia.
 1.600
Intake Port Volume
 258cc
Combustion Chamber CC
 56cc
BES does not build winning combinations based on flow numbers, but, everyone asks for them as a baseline, and that is why we are posting them. Flow numbers will vary from bench to bench.
We have many programs for a huge selection of domestic cylinder heads. If you don't see what you are looking for on the website, give us a call at (812)-576-2371.